ActiveLearn
Careers Advice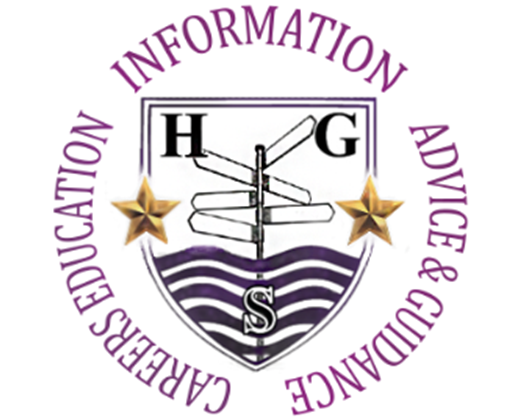 We at Hall Green School are very proud of our well-established careers provision, and we continue to offer a range of trips, activities, support mechanisms, specialist advice sessions, and instances of exposure to employers and workplaces. Our personalised approach begins in Year 7 and continues throughout your child's time here. We work with local and multinational businesses, sole-traders, independent advisers, further/higher education providers, prospective employers, local council, and guest speakers alongside attending numerous events and trips to help your child gain a well-rounded view of the potential pathways they may like to explore. For our pupils with special or specific needs, we ensure a bespoke programme of guidance and additional support when required.
In terms of further and higher education, we ensure all pupils have the highest aspirations when exploring the possibility of studying Further Education courses, such as:
A Levels
Level 1/2/3 courses
BTEC courses/Technical Qualifications (T Levels will be available Sept 2020).
Apprenticeships
and then many moving to degree-level Higher Education. All pupils will experience some aspect of higher/further education before they leave in Year 11, and this is reflected in our excellent destination data which continues to outperform other schools nationally.
The following diagram illustrates how our provision develops throughout Key Stage 3 and Key Stage 4, and prepares your child for life after Hall Green School.
Our careers programme is reviewed annually and staff appraisal is linked to pupil outcomes. This review provides the evidence for an annual report, which is compiled by our Careers Leader and the relevant Line Manager. Our most recent report is posted below and was published on 18th September 2018. The next review is due on 18th September 2019.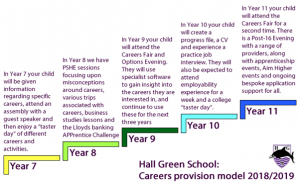 Our Careers Leader is Miss Homer (m.homer@hallgreen.bham.sch.uk). Tel: 0121 628 8787.
Year 11 Next Steps – October 2018
Year 11 Next Steps booklets 2018

NHS Careers Event at Birmingham City Football Club
The Birmingham Community Healthcare organised this fantastic event for a group of our pupils to inform young people about the wide range of careers there are available within the NHS. Pupils visited a host of departments with their interactive stands from dentistry, physiotherapy, phlebotomy, Clinical Illustration, forensics, psychology, prosthetics and many more. You can find out more about the different roles at www.healthcareers.nhs.uk/explore-roles  
Birmingham Careers Service
Hall Green School works closely with Birmingham Careers Service in providing an independent, impartial adviser whom all of year 11 will have a 1 to 1 appointment within school, throughout the year. Here pupils will receive an individual Action Plan that they can share with parents and carers of what they discussed and what advice was given.
If you know of any young people who are aged between 16-19 or someone who has a learning difficulty and/or disability then up to 25, who are not in education or training and would benefit from some support please direct them to www.birminghamcareersservice.co.uk here they can view the local outreach offices and make an appointment to speak to an advisor. They can also call on 0121 675 6105.
Kudos
Kudos gives you all the information you need to make important decisions about future careers and what subjects, courses and training you can do to reach your career destination.
If you are unsure of what you might be interested in, Kudos can give ideas based on what you like and dislike. You can also discover what careers your subjects can lead to.
Packed with information on what employers are looking for, what you can earn and what qualifications you'll need, Kudos is your passport to exploring your future.
How can parents help their child with their post 16 options?
Success at School – Explore a range of career zones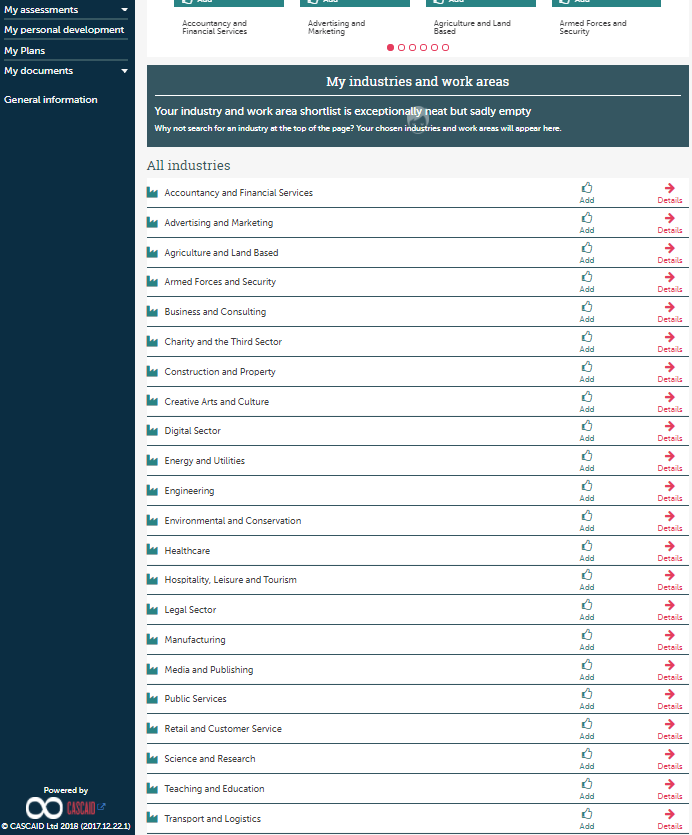 UCAS Progress  for Searching and Applying for Course
Here pupils can search for further and higher education courses and there is lots of helpful information. How can parents help their child with their post 16 options? 
Thinking about an apprenticeship?
Find out the facts, search and apply for vacancies. https://www.gov.uk/apply-apprenticeship
School Leaves Guide – click here to access a guide to career options for school and college leavers.
A Parent's Guide to Apprenticeships
Work Experience
Once again, our pupils excelled on their work experience placements and impressed employers all over the city with their maturity, enthusiasm and skills. Every year Hall Green School runs its Work Experience programme for all students in year 10. In 2019, we aim to place as many students as possible for one week from Monday 15th to Friday 19th July 2019. Pupils are expected to arrange their own placements and past experience tells us that those who sort their placements out early in Year 10 will tend to get the best placements. Miss Homer will be explaining the process for arranging placements in an assembly on Friday 21st September 2018. Work Experience gives a wide variety of benefits to our pupils that include:
Improved motivation
Greater confidence and maturity
Increased employability skills
Better communication skills
Improved team working skills
Raised aspirations and greater insight into job opportunities and the qualifications needed Better appreciation of their own strengths and weaknesses
An enhanced CV and ROA folder
Finding work experience as a student
Work Experience Placement Details Form 2019
Work Experience Assembly 2019

Extra Curricular Clubs
At Hall Green School we offer a wide range of extra-curricular clubs. At times clubs may have to be cancelled at short notice. This may be due to weather conditions or staff absence. We intend to inform parents of any cancelled clubs via email. Please could parents ensure the school has an up to date email address.
Exam Information
At Hall Green School, we strive to get the best results for our pupils. This includes preparing you for your examinations so that you can successfully move onto bigger and better things! The awarding bodies set a strict criteria which must be followed by all pupils for the conduct of examinations and all coursework/controlled assessment. Pupils, should therefore pay particular attention to the Important Exam Notices and any notices in or around examination rooms.
The following links show the guidance and regulations for exams from all awarding bodies covering both GCSEs and all other externally assessed qualifications. Please take time to familiarise yourselves with the documents and make sure you adhere to all the exam regulations. You could risk being disqualified from one or all of your exams if you do not follow these regulations.
Option Booklets
Lexia Strategies
Health & Wellbeing
Resources for Schools to Support Health and Wellbeing and Online Issues
Body Image
Talking to kids about media and body image – tip sheet
http://mediasmarts.ca/sites/mediasmarts/files/tip-sheet/tipsheet_media_effects_on_body_image.pdf
The Boys' Biggest Conversation – encourage teenagers and young men to talk about body image and the effect it has on their mental wellbeing
Website: http://boysbiggestconversation.com
Teaching Resources: http://mediasmart.uk.com/resources/teaching-resources
Mindful Me – helps girls build body confidence and self-esteem. Focuses on body awareness, mindfulness, self-kindness, empowerment, and positive emotions.
https://www.berealcampaign.co.uk/education-resources/11-activity-guide-for-mentors-of-girls-from-the-dove-self-esteem-project
Confident Me – For teenagers: addresses key topics including the impact of society, professional and social media on appearance ideals, and give teachers strategies to boost students' confidence.
https://www.dove.com/uk/dove-self-esteem-project/school-workshops-on-body-image-confident-me/self-esteem-school-resources-confident-me-five-sessions.html
Parent Support Resources in developing self-esteem in their children
https://www.dove.com/uk/dove-self-esteem-project/help-for-parents.html
Sexual Images
You want Nudes? – website full of resources regarding sexting
http://dontgetsextorted.ca/#home
Hot Topics from Childnet – for Parents and Carers on issues such as sexting, grooming, livestreaming and video chat and webcams
https://www.childnet.com/parents-and-carers/hot-topics
lnternet Watch Foundation (lWF) – anonymously and confidentially report: Child sexual abuse content and/or Non-photographic child sexual abuse images
Child Exploitation and Online Protection (CEOP) – confidentially report: If you have been a victim of sexual online abuse or you're worried this is happening to someone you know.
https://www.ceop.police.uk/safety-centre/
Professional Online Safety Helpline – Supporting professionals working with children and young people with any online safety issues they, or children and young people in their care, may face.
https://www.saferinternet.org.uk/professionals-online-safety-helpline
Other Resources
Digital Five 3 Day – gives children and parents easy to follow, practical steps to achieve a healthy and balanced digital diet.
https://www.childrenscommissioner.gov.uk/2017/08/06/digital-5-a-day/