Accessing remote Learning at home
Sharing a video in Microsoft Teams
Sharing a video in Teams
Open the link to the video you have been sent (and pause it if necessary)
Once in Teams, click the screenshare button

This will bring a dropdown menu like the one below. Really important – remember to check the box "include computer sound". Then select the video from the selection under "window".
It should come up with a red box around it – the red box just shows what everyone else can see – and you just press play.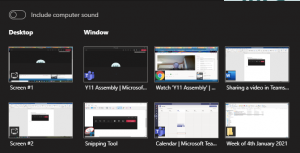 Ending a meeting in Teams
A number of you have reported that if you click the red telephone symbol that says "leave" (see above) it takes you out of the meeting but the pupils can still stay in there. If, instead, you hover the mouse just to the side of "leave" you will get a dropdown menu which includes "end meeting". This will end the meeting for everyone.
Alternatively, in some versions of Teams, you will find this under the ellipsis on your toolbar.
Tootoot
Careers Advice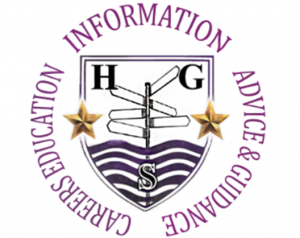 We at Hall Green School are very proud of our well-established careers provision, and we continue to offer a range of trips, activities, support mechanisms, specialist advice sessions, and instances of exposure to employers and workplaces. Our personalised approach begins in Year 7 and continues throughout your child's time here. We work with local and multinational businesses, sole-traders, independent advisers, further/higher education providers, prospective employers, local council, and guest speakers alongside attending numerous events and trips to help your child gain a well-rounded view of the potential pathways they may like to explore. For our pupils with special or specific needs, we ensure a bespoke programme of guidance and additional support when required.
In terms of further and higher education, we ensure all pupils have the highest aspirations when exploring the possibility of studying Further Education courses, such as:
A Levels
Level 1/2/3 courses
BTEC courses/Technical Qualifications (T Levels will be available Sept 2020).
Apprenticeships
All pupils will experience some aspect of higher/further education before they leave in Year 11, and this is reflected in our excellent destination data which continues to outperform other schools nationally.
Our Careers Leader is Miss Homer (m.homer@hallgreen.bham.sch.uk). Tel: 0121 628 8787.
……………………………………………………………………………………………………………………………………………………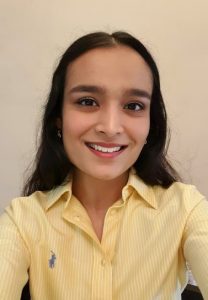 Hall Green Schools' Enterprise Adviser!
Hi, I am Manisha Kaur and I'm thrilled to be Hall Green Secondary Schools' Enterprise Adviser! I will be working with Miss Homer to support the school's career programme as well as getting involved with careers events and providing information and insights to the various career paths available.
I studied at HGS between 2007 and 2012 and then went onto study A-Levels before graduating from Aston University with BEng Chemical Engineering degree.
I currently work as an IT Consultant for Infor, a global ERP (Enterprise Resource Planning) company that designs and implements specialist software for its clients in various industries from automotive to chemicals. With Infor, I am also undertaking a degree apprenticeship with TDM and the University of Wolverhampton for a BSc in Digital Solutions and Technology.  My role includes analyzing, designing, architecting and implementing software, systems and solutions for our clients.
As well as technology and the sciences, I love the creative arts! I have written and published a novel called 'My Friend's Dream' and have taken part in many extracurricular activities such as participating in the Miss England West Midlands contest, supporting education and supporting Birmingham City Council with their campaign to reduce waste in the city by creating sketch videos.
I have always been involved in school engagement from attending careers events to judging the spectacular HGS Talent Show! I truly believe that encouraging students to explore different career paths and gaining work experience/insights into a wide variety of career paths can help young people make their all-important career decisions.
I look forward to working with Miss Homer and everyone at HGS!
……………………………………………………………………………………………………………………………………………………
Birmingham Community Healthcare
The Birmingham Community Healthcare organised this fantastic event for a group of our pupils to inform young people about the wide range of careers there are available within the NHS. Pupils visited a host of departments with their interactive stands from dentistry, physiotherapy, phlebotomy, Clinical Illustration, forensics, psychology, prosthetics and many more. You can find out more about the different roles at www.healthcareers.nhs.uk/explore-roles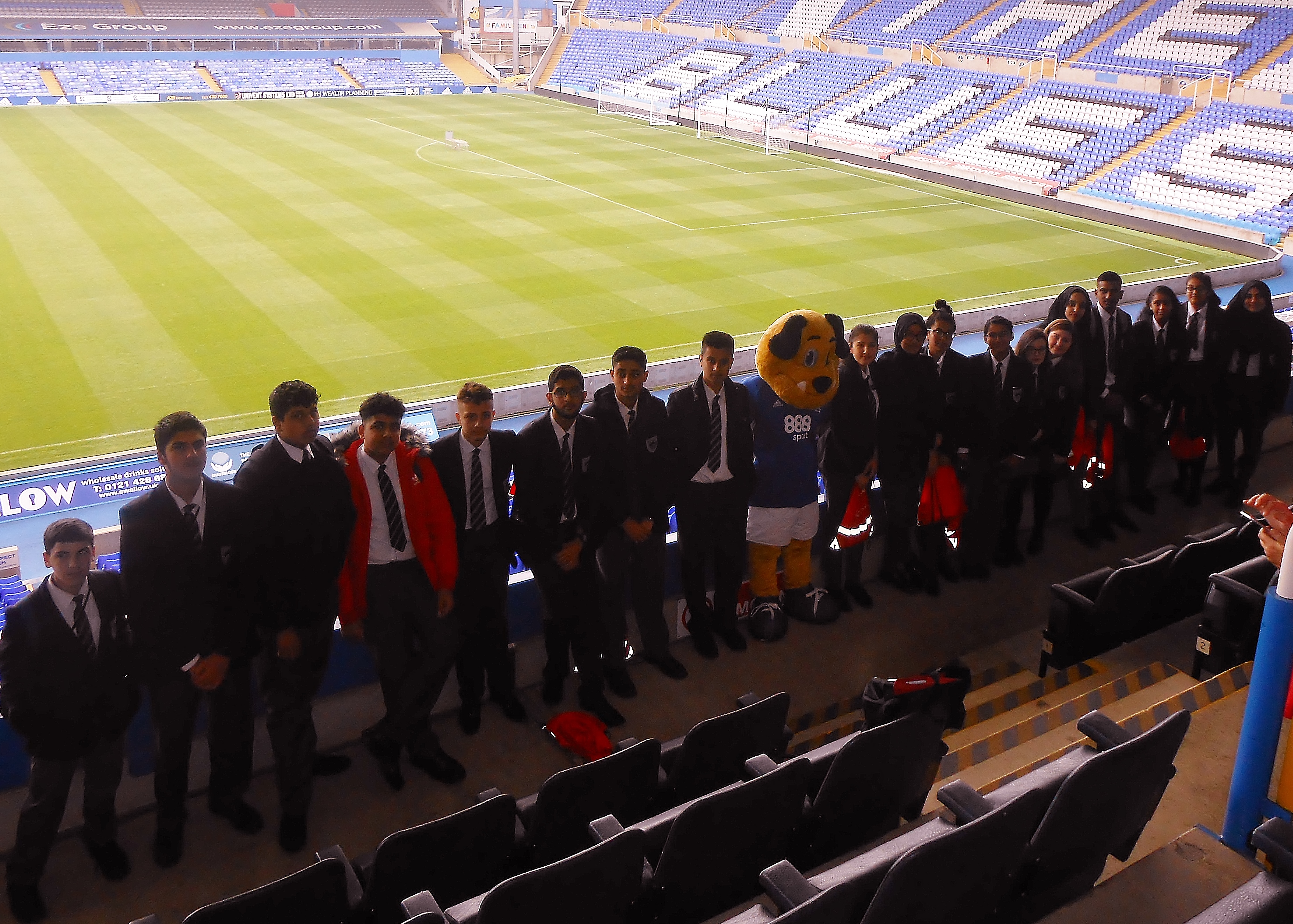 Birmingham Careers Service
Hall Green School works closely with Birmingham Careers Service in providing an independent, impartial adviser whom all of year 11 will have a 1 to 1 appointment within school, throughout the year. Here pupils will receive an individual Action Plan that they can share with parents and carers of what they discussed and what advice was given.
If you know of any young people who are aged between 16-19 or someone who has a learning difficulty and/or disability then up to 25, who are notin education or training and would benefit from some support please direct them to www.birminghamcareersservice.co.uk. here they can view the local outreach offices and make an appointment to speak to an advisor. They can also call on 0121 675 6105.
Thinking about an apprenticeship? Find out the facts, search and apply for vacancies. https://www.gov.uk/apply-apprenticeship School Leaves Guide – click here to access a guide to career options for school and college leavers.
A Parent's Guide to Higher and Degree Apprenticeships
Careers of the Future West Midlands
What qualifications are there for 16-18 year olds?
Careers Guidance, Information and Advice for parents/carers
Your guide to higher education – For parents, carers and supporters
Careers Support for School Leavers
Apprenticeships – Parent-Pack-December-2020C
GCSE Science at Home
Year 7 Diploma
Year 7 Diploma 2019/2020
This year we are launching a new initiative, called the "Year 7 Diploma". This rewards and encourages strong academic performance, extra-curricular engagement and contribution to the local/global community. Click HERE for further information.
Year 10 Work Experience: July 2021
As a result of the ongoing uncertainty around school closures, social distancing, and how businesses may or may not be operational, work experience for Year 10 pupils this year will be taking place in school over two days in July. The programme will give pupils an engagement with an employee and an insight into organisation, while helping to develop their employability skills.
7.Initiative & Enterprise 
More information will be released nearer the time.
Virtual Work Experience
We are encouraging as many of year 10 and 11 pupils to complete at least one virtual work experience this year. These take place at various times throughout during evenings and weekends. 
As opportunities arise form time notices and emails will be sent out to pupils. 
'Work experience gives you the chance to explore new industries beyond theoretical knowledge, discover roles you never knew existed, and figure out what sort of working environment suits you best,' 'But in the current climate, with many workforces now working remotely, it's likely to have changed to virtual placements that you do from home through your computer,' explains Sophie Phillipson, founder of student and graduate support site HelloGrads.
Find out more here 
https://www.prospects.ac.uk/jobs-and-work-experience/work-experience-and-internships/virtual-work-experience
Extra Curricular Clubs
At Hall Green School we offer a wide range of extra-curricular clubs. At times clubs may have to be cancelled at short notice an this may be due to weather conditions, staff absence or other unforeseen circumstances. Parents may be contacted regarding cancellations, but please be aware this may not always be possible. If you are unsure, please contact the school office.
Our Homework Club is back! We have staff available at lunchtime (Monday to Thursday) in Room D3, and from 3:15pm until 4:15pm in the same room. Whether you would like to work independently or require some support, please feel free to attend.
Exam Information
At Hall Green School, we strive to get the best results for our pupils. This includes preparing you for your examinations so that you can successfully move onto bigger and better things! The awarding bodies set a strict criteria which must be followed by all pupils for the conduct of examinations and all coursework/controlled assessment. Pupils, should therefore pay particular attention to the Important Exam Notices and any notices in or around examination rooms.
The following links show the guidance and regulations for exams from all awarding bodies covering both GCSEs and all other externally assessed qualifications. Please take time to familiarise yourselves with the documents and make sure you adhere to all the exam regulations. You could risk being disqualified from one or all of your exams if you do not follow these regulations.
Exam Timetables
Final GCSE Timetable for February 2021 & Summer 2021
Exam Regulations & Guidance
Click the links below to see more information.
Exam Boards Information for 2020-21
GCSE reforms Information Paper  for Students 2018
ICT Policies
Option Booklets
Lexia PowerUp Literacy
Health & Wellbeing
Resources for Schools to Support Health and Wellbeing and Online Issues
Body Image
Talking to kids about media and body image – tip sheet http://mediasmarts.ca/sites/mediasmarts/files/tip-sheet/tipsheet_media_effects_on_body_image.pdf The Boys' Biggest Conversation – encourage teenagers and young men to talk about body image and the effect it has on their mental wellbeing Website: http://boysbiggestconversation.com Teaching Resources: http://mediasmart.uk.com/resources/teaching-resources Mindful Me – helps girls build body confidence and self-esteem. Focuses on body awareness, mindfulness, self-kindness, empowerment, and positive emotions.
https://www.berealcampaign.co.uk/education-resources/11-activity-guide-for-mentors-of-girls-from-the-dove-self-esteem-project Confident Me – For teenagers: addresses key topics including the impact of society, professional and social media on appearance ideals, and give teachers strategies to boost students' confidence. https://www.dove.com/uk/dove-self-esteem-project/school-workshops-on-body-image-confident-me/self-esteem-school-resources-confident-me-five-sessions.html Parent Support Resources in developing self-esteem in their children https://www.dove.com/uk/dove-self-esteem-project/help-for-parents.html
Sexual Images
You want Nudes? – website full of resources regarding sexting http://dontgetsextorted.ca/#home Hot Topics from Childnet – for Parents and Carers on issues such as sexting, grooming, livestreaming and video chat and webcams https://www.childnet.com/parents-and-carers/hot-topics lnternet Watch Foundation (lWF) – anonymously and confidentially report: Child sexual abuse content and/or Non-photographic child sexual abuse images https://www.iwf.org.uk/ Child Exploitation and Online Protection (CEOP) – confidentially report: If you have been a victim of sexual online abuse or you're worried this is happening to someone you know. https://www.ceop.police.uk/safety-centre/ Professional Online Safety Helpline – Supporting professionals working with children and young people with any online safety issues they, or children and young people in their care, may face. https://www.saferinternet.org.uk/professionals-online-safety-helpline
Other Resources
Digital Five 3 Day – gives children and parents easy to follow, practical steps to achieve a healthy and balanced digital diet. https://www.childrenscommissioner.gov.uk/2017/08/06/digital-5-a-day/
Surveys
PSHE Feedback (Year 9 only)
Pupil Attitudes Survey (all years)
Most pupils will get the opportunity to complete this in class, but if you have not done so and wish to, please follow the link and do the survey