Special Educational Needs
Senior Pupil Leadership Team
Head Boy: Isa H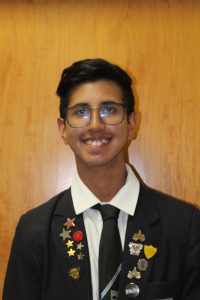 My name is Isa, and I am the Head Boy at Hall Green School. As the Head Boy of my school, I am committed to driving positive change and enhancing our educational community.
This role holds great significance to me, as I aspire to cultivate a supportive environment, promote academic excellence, foster inclusivity, and empower fellow students to reach their full potential. Together, we will make our school a place where growth and success thrive.
Head Girl: Ameera C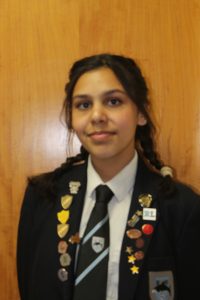 Hi all, I can finally announce that I am your new Head Girl for this year. Achieving Head Girl has always been a dream of mine and I will represent the school body with pride and integrity and take on this role with my head up high. I wish to encourage academic achievement among students and promote a culture of learning. Schools are not just buildings with classrooms; they are sanctuaries of knowledge, growth, and transformation. They hold the power to change lives, empower individuals, and build a brighter future for all, and that is Hall Green. I appreciate that the role of Head Girl will be challenging at times, but it's also an opportunity for personal growth and making a positive impact on our school community
 Best Wishes,
 Ameera
Deputy Head Boy: Isaac T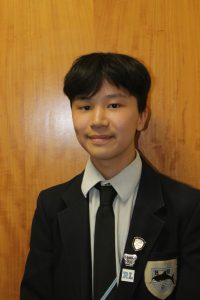 "Hello, my name is Isaac and I am very grateful to be one of this year's Deputy Head Boys. Having this position and working alongside many other great leaders in our school, further encourages me to have a positive impact in our school. I hope through this role I can better the relationships between all pupils and staff in order to reinforce the safe and healthy environment that we currently have within our school.  With the help of the other senior leaders, I aim to make everyone in our school feel comfortable with coming to us if there are any problems, in hopes we can tackle these issues, to sustain a productive and well-coordinated community"
If there are any changes you would like me to make, please let me know! 
Thank you again for this opportunity, I will do my best, Isaac
Deputy Head Girl: Sharla H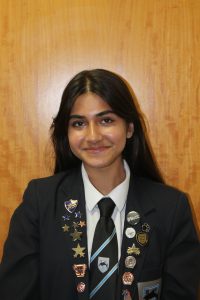 Hello, my name is Sharla, I am one of the Deputy Head Girls of Hall Green School. I am extremely grateful for the outstanding opportunity I have been presented with. Within this role I aspire to positively contribute to Hall Green School's exceptional reputation, building on voicing opinions of our peers and continuing to celebrate diversity within our community. Throughout the next year, I highly look forward to working with my fellow senior pupil leadership team and with staff members within our school ensuring that Hall Green School is an enjoyable and safe learning environment.
Deputy Head Boy: Humza M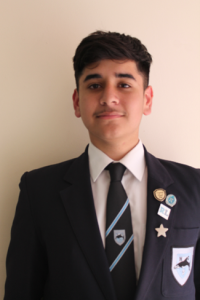 " Hello. My name is Humza, your newest Deputy Head Boy. I am incredibly grateful for this role and opportunity. I have wanted this role since year 8 and finally have it through my hard work and dedication. I want everyone to know I am always here for them, and I too know what needs to be changed. I promise to try my best to try to improve Hall Green through the life of a pupil and teacher. Thank you to Mrs Paxton-Gault and Miss Slater for this opportunity, I promise to make them, and you all proud. Thank you."
Deputy Head Girl: Jasmine Z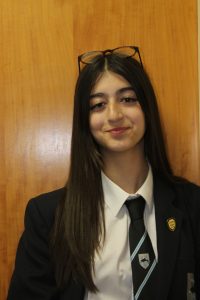 My name is Jasmine Ziebeck and I am honoured to be this year's Deputy Head Girl. I this role, I hope to inspire and motivate my peers, as well as guide and support younger students in their academic and personal journeys and achievements. I aim to lead by example and be a role model to younger students. I strongly believe in the power of role models and how big of an impact they can have on younger students.
Deputy Head Boy: Adan T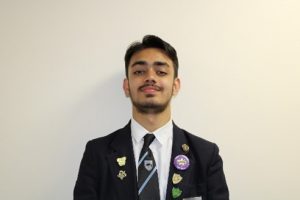 My name is Adan and I am delighted to be your new Deputy Head Boy. I am overjoyed and very grateful to be given this position. Holding a position like this, is indeed an ambition of mine and I believe as a community , we all can work together to make our school strive for excellence. As the Deputy Head Boy, I am eager to contribute my time and energy to various school activities, initiatives, and events. Whether it's organizing fundraisers, representing our school at competitions, or engaging in community service, I will work diligently to make a positive impact both within and beyond the school walls. I truly believe Hall Green School needs a student who can be supportive and can be the one who can be trusted. I hope to be that person in our school. Once again, I want to thank Mrs Slater and Mrs Paxton- Gault for giving me this wonderful opportunity.
Deputy Head Girl: Sonia H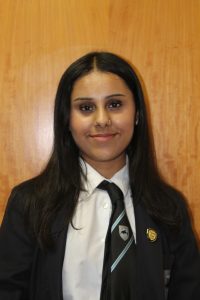 Hello, my name is Sonia and I'm thrilled to be running as one of the Deputy Head Girls' at Hall Green. I've been a student at this school for 4 years and I've been fortunate enough to be involved in a variety of extracurricular activities, including after school clubs, organising events etc. These experiences have taught me the value of teamwork, dedication, and hard work. As Deputy Head Girl, I want to use these skills to serve the student body and help make our school a better place. Specifically, I hope to encourage students to always try their best and to let them know that I am always here if there are any problems. I believe that together, we can make a positive impact on our school and community. I look forward to working with the senior leadership team along with teachers!