Special Educational Needs
Senior Pupil Leadership Team

Head Boy: Alan C
My name is Alan and I am delighted to be this year's Head Boy at Hall Green School. Holding the position of Head Boy has always been an ambition of mine, and I am looking forward to making a positive impact within our school community. Hall Green School is a school of opportunity and success, and I am keen to maintain this through my work. During my tenure as Head Boy, I hope to address the important issues which matter to our school body, as well as tackling any concerns that they may have. Throughout the next year, with the help of my fellow Senior Pupil Leaders, I aim to create and encourage a positive and inclusive culture within our learning community, and I am excited to make a difference. 
Head Girl: Poonam K-L
My name is Poonam, I am in Year 11 and I am the Head Girl of Hall Green School. I am deeply grateful for the opportunity and cannot wait to help shape our school's future. I have always been determined to achieve the role of Head Girl so accepting this role has made me extremely overjoyed. During my time as Head Girl, I would like to try and raise topics/concerns that might generally be overlooked. I want our school to be a safe community where we are comfortable enough to talk about issues and what the next steps are that we need to take to solve them; for example: littering. I am willing to listen to everyone's input and I believe that, together, our voices are the key to success. I am looking forward to a year of further ambitions as I, alongside my fellow Senior Pupil Leaders, begin to promote our ideas for a more established, safe, educational and productive community within our school.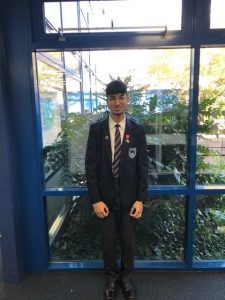 Deputy Head Boy: Tayab A
My name is Tayab, I am in year 11 and I am your deputy head boy. I am truly grateful for this position, and I believe we, as a community, can make this school even better by voicing your opinions and I shall raise these up to the school and make a difference. I believe students should have someone to talk to, someone they trust, and hopefully, I am that person for everyone at hall green school. I believe I can make a difference in hall green school by raising more money for charity and adding more opportunities for students to voice their opinions and much more. Once again, I want to thank Mrs. Slater for giving me this opportunity.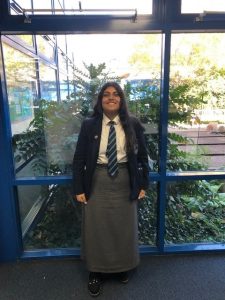 Deputy Head Girl: Radiha M
My name is Radiha,  and I am overjoyed to be this year's deputy head girl here at Hall green school.  I will carry out this role to the best of my ability. For me, this means interacting and understanding my fellow peers and teachers better. I am excited to help improve the school and to make a positive impact during my final year.