Latest Vacancy
Hall Green School has a vacancy for a Design and Technology Technician Closing date: 9.00 am on Monday 13 February 2023.
          Special Educational Needs
          Special Educational Needs
Revising for GCSEs – Useful tips and strategies
Please see below for links to useful information, guides and supporting materials to help pupils make the most of this opportunity.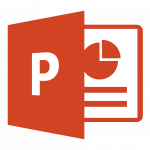 Parent Power Presentation

Revision Strategies Booklet

Cornell Notes Template

Revising for Mocks – letter from the Deputy Headteacher
Year 9 Options Choices
This is a video from Mr Hosfield explaining how the Year 9 Options Process works and provides pupils and parents help and advice on what choices they should make.
Click on each Department link for information. Art & Textiles, Art, Business Studies, Computer Science, Design & Technology, Drama, Food Preparation & Nutrition, Geography, Health & Social Care, History, MFL, Music, PE, Options Booklet
STEPS TO SUCCESS
The PE department are launching a new programme called Steps to Success which we would like Parents to help engage with, to support their child with their wellbeing as well as their own. It is to be launched in lessons this week and It builds on from the Wellbeing day before half term. The whole family can get involved and for those families that are the most engaged, they may be in with a chance of winning a food hamper.
Download the PDF information here.
Watch a pre-recorded webinar click here
Remote Learning
All pupils should follow their usual school timetable.
Lessons are taught through Microsoft Teams; work can also be set on Class Charts. Click here for a guide on how to upload work onto Class Charts.
Click here for a guide on access to remote learning via Microsoft Teams and Class Charts.
Please contact us if your child is unable to access online learning.
Click here to access the school policy on remote learning.

Careers Guidance