Special Educational Needs
Hall Green School Latest
    LETTER TO PARENTS - Headteacher Letter - April 17 2023     NOTICE TO PARENTS - Roadworks Leaflet 2023        LETTER TO PARENTS - INDUSTRIAL ACTION           EXTRA CURRICULAR 

ACTIVITIES TIMETABLE - Autumn 2023

 - Click here to see available clubs          LETTER TO PARENTS - Mobile Phones Letter - 30.01.2023           LETTER TO PARENTS - Duke of Edinburgh Bronze Award Year 9          EXAMS - Exam Press Release      

   

EXAMS - Y11 Leaving Arrangements - (Final weeks in school)      

 

GCSE Results Day is Thursday 24

th

August 2023. Results will be available to collect in person between 9.30am and 1.30pm. Wishing you all the best of luck!

    LETTER TO PARENTS - Letter regarding Humanutopia event for Y8, Y9 and Y11     LETTER TO PARENTS - Headteacher Letter - April 17 2023     NOTICE TO PARENTS - Roadworks Leaflet 2023        LETTER TO PARENTS - INDUSTRIAL ACTION           EXTRA CURRICULAR 

ACTIVITIES TIMETABLE - Autumn 2023

 - Click here to see available clubs          LETTER TO PARENTS - Mobile Phones Letter - 30.01.2023           LETTER TO PARENTS - Duke of Edinburgh Bronze Award Year 9          EXAMS - Exam Press Release      

   

EXAMS - Y11 Leaving Arrangements - (Final weeks in school)      

 

GCSE Results Day is Thursday 24

th

August 2023. Results will be available to collect in person between 9.30am and 1.30pm. Wishing you all the best of luck!

    LETTER TO PARENTS - Letter regarding Humanutopia event for Y8, Y9 and Y11
          Special Educational Needs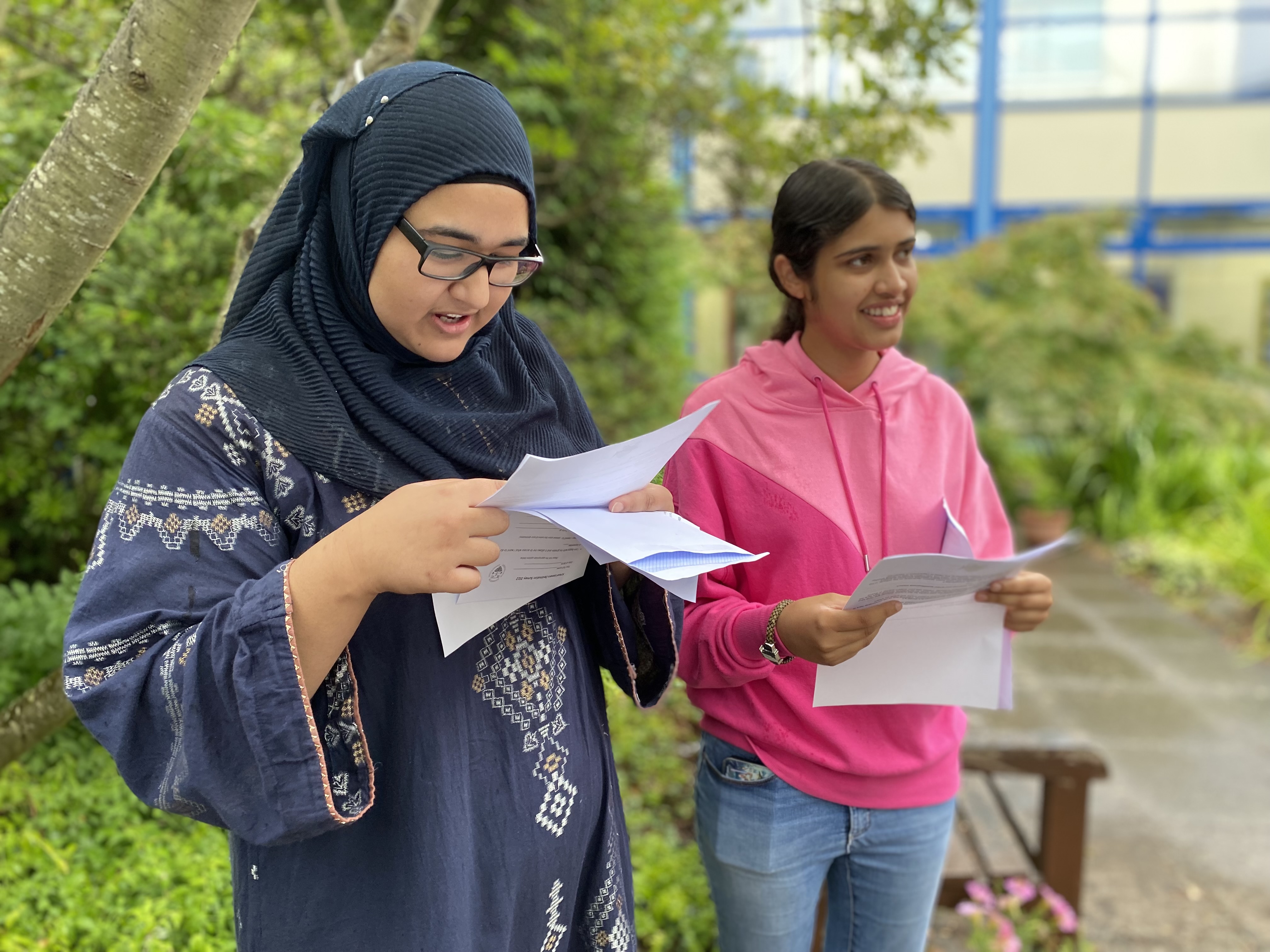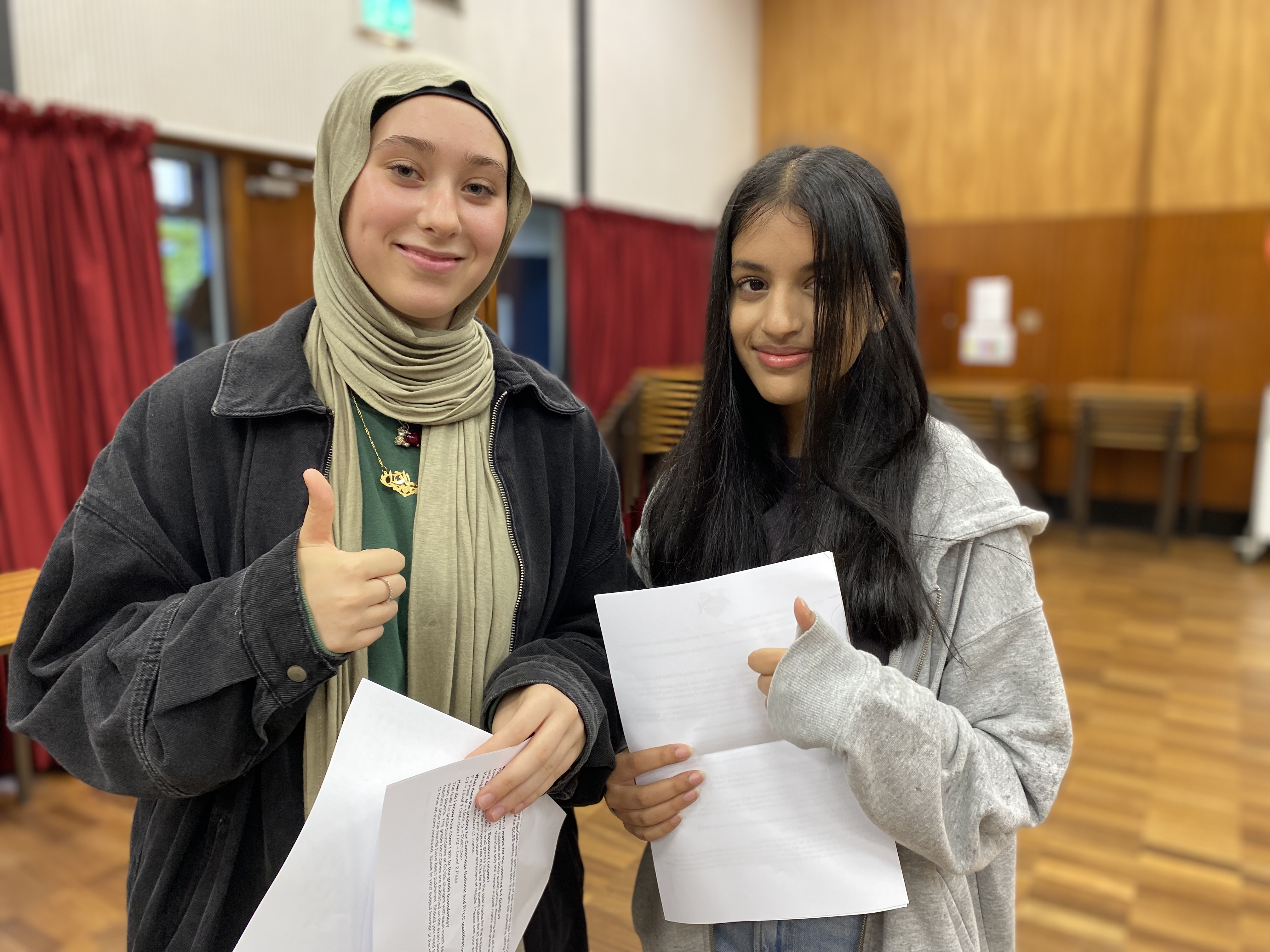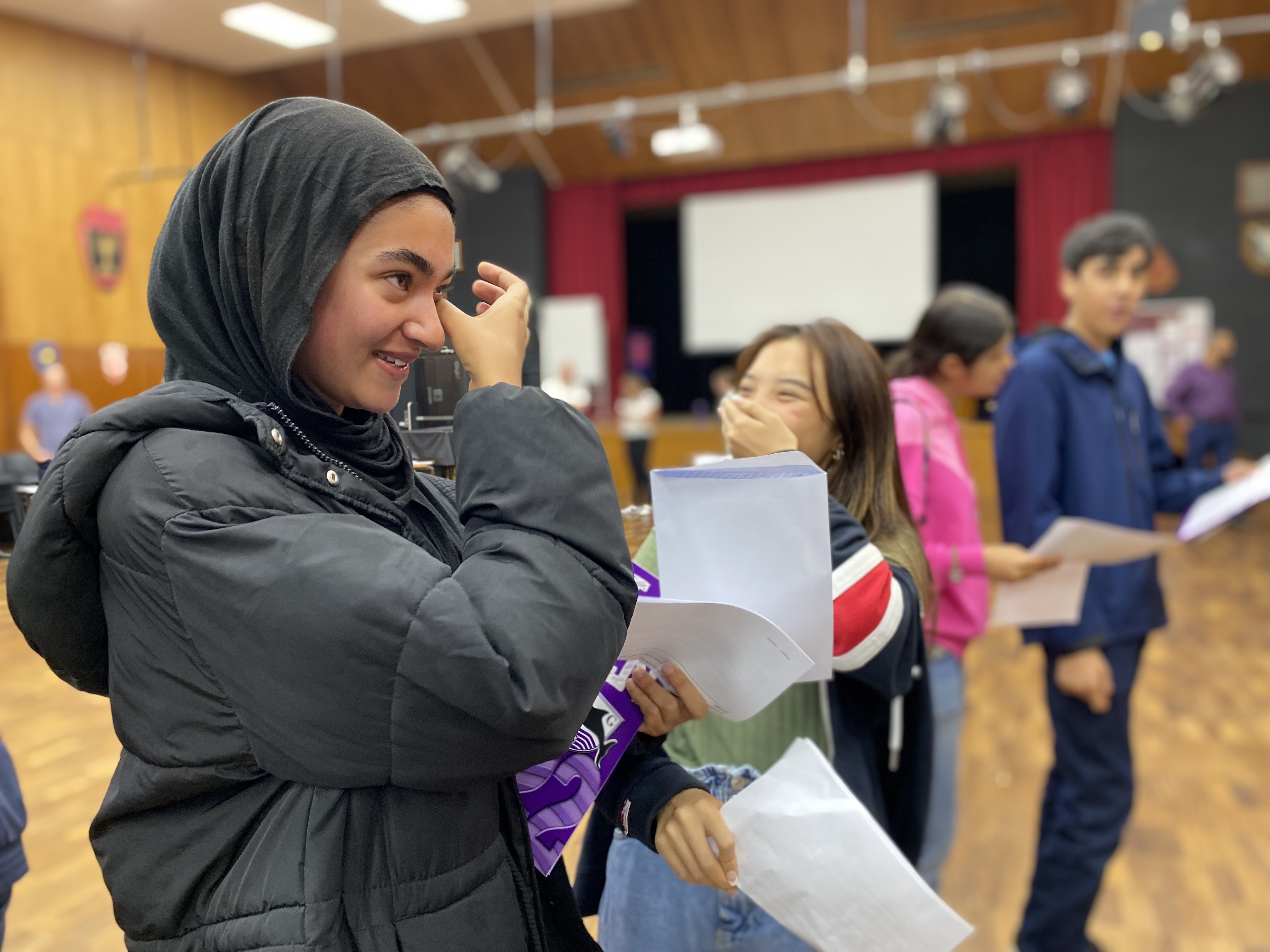 Hall Green School celebrates fantastic pupil achievements
Provisional Results (DfE September Confirmation): 2018/2019
| | |
| --- | --- |
| Progress 8 | +0.21 |
| Attainment 8 | 46.80 |
| Percentage of pupils with a standard pass in English and Maths (9-4) | 62% |
| Percentage of pupils with a strong pass in English and Maths (9-5) | 39% |
| Percentage of pupils entering the EBacc | 34% |
| Percentage of pupils gaining the standard EBacc | 22% |
| Percentage of pupils gaining the strong EBacc | 13% |
| Student Destinations | 99.4% as of November 2016 |
school and college performance measures website
Pupils and staff at Hall Green School are celebrating today after receiving their GCSE results, enabling them to secure college places and apprenticeships.
The 2022 cohort have faced unprecedented challenges in the last three years with many individuals having overcome huge adversity in very difficult personal circumstances.  The results are testament to the hard work of pupils and staff, and truly demonstrate the values of the school community.
Mr Hosfield, Deputy Headteacher, said: "The pupils had demonstrated a fantastic attitude to learning throughout their time at Hall Green and had really supported each other as a year group.  The pupils and staff at Hall Green worked incredibly hard to enable pupils to overcome the lost learning of lockdown and achieve exceptional results.  I wish all the pupils good luck in their next steps after their 5 years at Hall Green School".
59% of pupils gained 9-5 in both English and Maths and 75% of pupils gained a 9-4 in both English and Maths.  The average grade for all pupils was above a grade 5 in each subject they took. At the higher end, 33 pupils averaged at least a grade 7 in every subject they took.
Miss Slater, Headteacher, said: "We are incredibly proud of the results our pupils have achieved through dedication and commitment during their time at Hall Green School.  Staff have continued to be impressed by the determined approach of the year group and these results are testament to this.  Qualifications are a key stepping stone for pupils, opening doors to opportunities as they move through life.  We are proud of our pupils not just for the qualifications they have achieved but the people that they have become; kind, compassionate, and aspirational young adults ready for the next step in their lives".
ek, please do not hesitate to contact me at g.wright@hallgreen.bham.sch.uk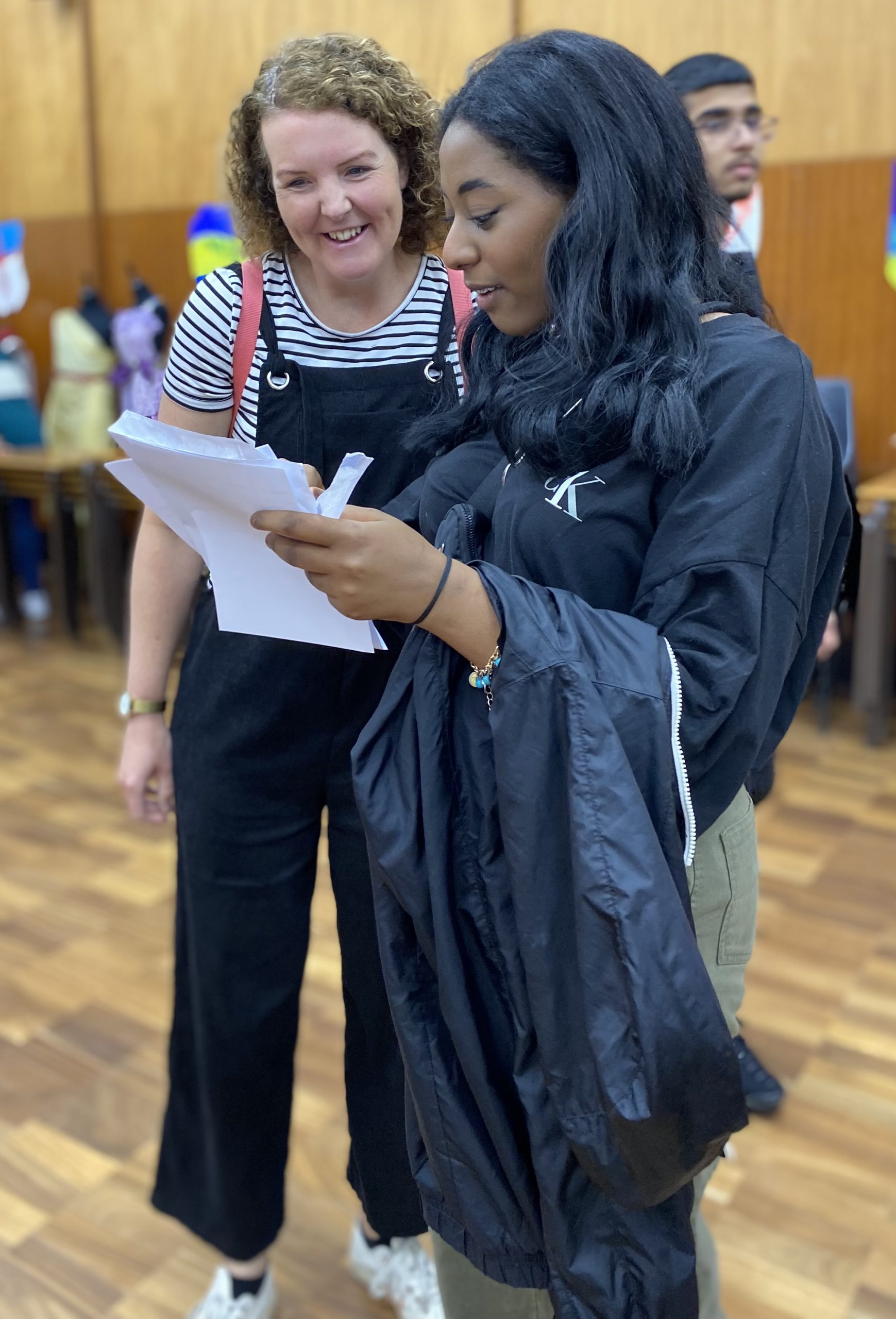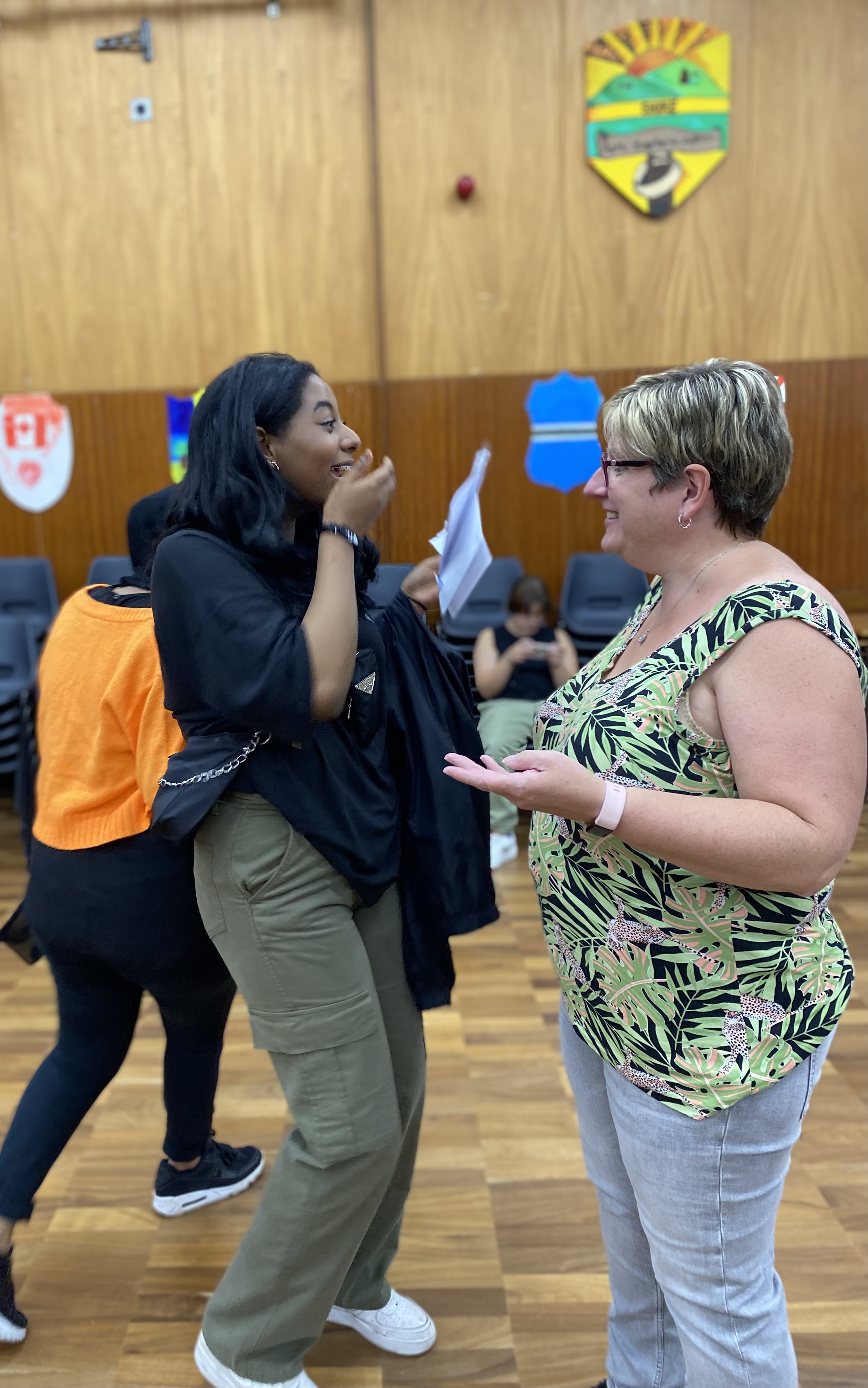 Latest Careers News